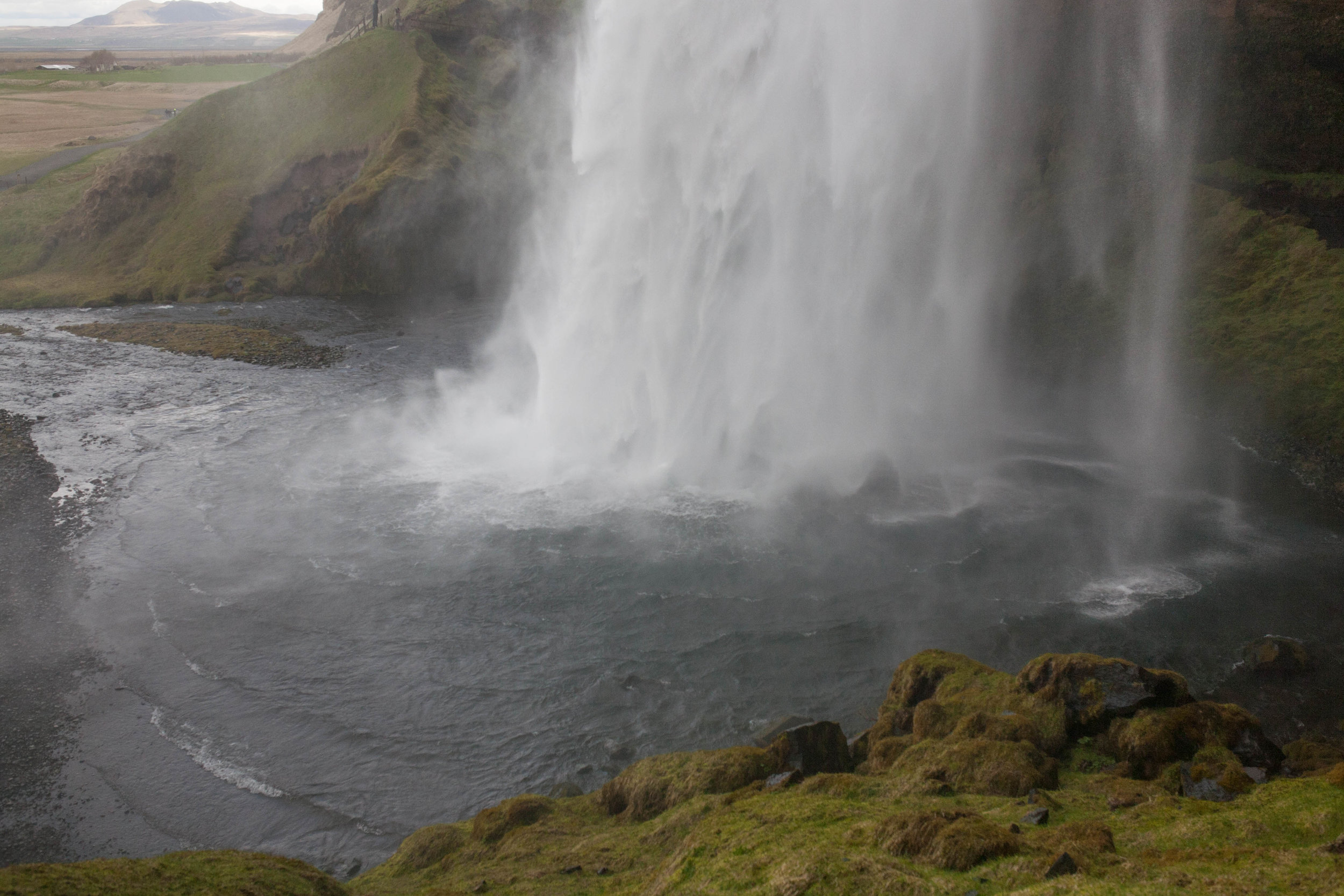 Iceland: our surprise new favorite stop. And we're not alone! Iceland has become a prominent tourist destination over the past few years, almost certainly due to the fact that airlines are offering incredible deals to get people there. In fact, that's a main reason why my husband and I decided to visit for the first time. We were in the midst of planning our honeymoon, a speed tour of four cities across Europe, when we noticed that IcelandAir was offering the most competitive flight prices and, on top of that, they had an enticing promotion - the "free stopover." By now, this deal has become rather infamous: If you purchase a flight to one of many destinations in Europe through their airline, they allow a stopover in Iceland of up to seven days at no additional cost to your flight. That, in combination with googling Iceland images, was about all we needed to hear before deciding that Iceland would become our fifth honeymoon destination.
We've now visited the country twice, on our honeymoon and again (also as a stopover) on our first anniversary. Both times, we spent a couple days in Reykjavik (such a vibrant, unique little city with its own post to come soon) and the rest of the trip driving around the country seeing the sights in a campervan. I can't emphasize enough how perfect renting a campervan (Happy Campers is the best!!) is for exploring Iceland. You can park basically anywhere that isn't private property for the night (places we've spent the night include directly next to a glacial lagoon, a few hundred yards from a gigantic waterfall, next to the mountains in a national park campground, etc.). The campervans come equipped with bedding, a cooler, and a sink so just grab some groceries at the store before you embark on your journey and you're good to go for a few days on the road! I plan to make another post specifically on our Iceland campervan experience, but I had to at least mention and recommend it here too.
Recommended sights on the south and west coasts include:
The cliffs and horses of Dyrhólaey

The black sand beaches of Vík

Jökulsárlón, the glacial lagoon

Seljalandsfoss and Skógafoss waterfalls

Kirkjufell and Kirkjufellsfoss

Black church near Búðir

Relax in the Blue Lagoon (or any hot spring!)

Drive along the Golden Circle to see Gullfoss, Geysir, and Þingvellir National Park

Spend a day or two exploring Reykjavík
Iceland is immensely, naturally, ruggedly beautiful. It would be weird if you COULDN'T see a waterfall when you're on the road outside the city. There are incredible sights to behold around each corner (and horses, so many horses). We've driven about halfway around the country so far and will definitely be back to do the rest in the future.
Feel free to comment with any questions, I'm always happy to share my suggestions and advice!